The purpose of Sunday School is to support parents in their task of schooling their children in the Word of the Lord and cultivating a way of life for discipleship.
Please note that there is no class for Grades 6-7 on Communion Sundays. The purpose of this is to give the children the opportunity to be part of the service.
Children are taught in God's Word, in an age-appropriate manner.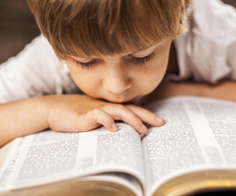 Teachers are involved on a voluntary basis and are on duty every second Sunday.
KINDERGARTEN & PRESCHOOL

Age 1-5 years:
The class is located in the hall.

Please Note: No class on Christmas and New Year's weekends (Sundays). The class will be open but there is no supervision during those two Sunday morning services.

CHILDREN'S CHURCH

Grade R – 3:
Please go to class located next to Knox Coffee.

Grade 4 - 7:
After praise & worship ends, this group goes to their classrooms in the hall.